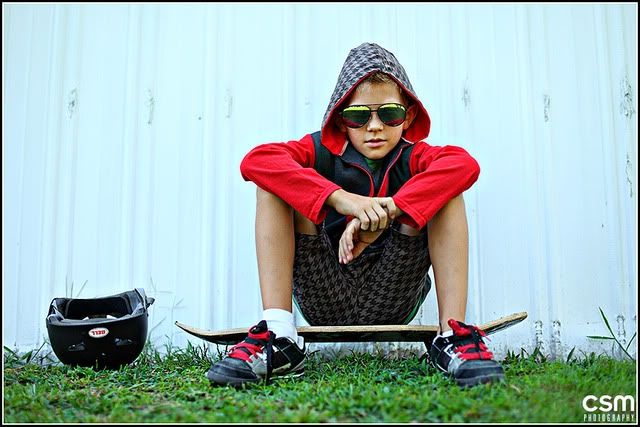 This week's challenge has been my favorite so far! My son has recently become obsessed with Tony Hawk and skateboarding at the skate park, so I thought I'd make him the ultimate skateboard outfit! The tee shirt is an upcycle of a tee that was too small for him.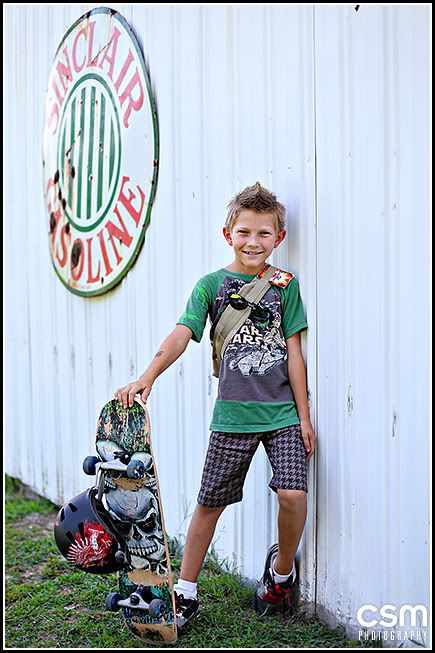 He just couldn't bear to part with it!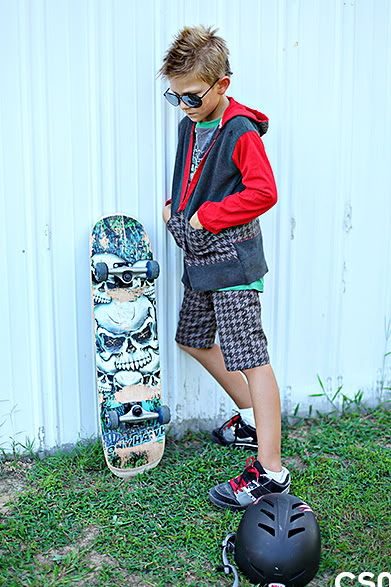 The sweat shirt is an upcycle as well. My hubby's sweater shrank in the wash (oops!), so I thought it would make the perfect base for an awesome skater hoodie. The back has a skater guy on a ramp, which I have to say is my favorite part.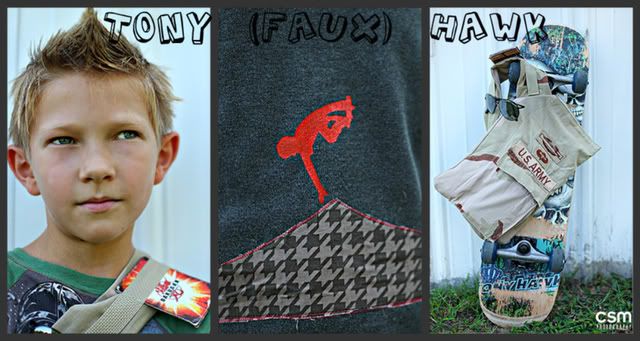 Every skater needs to bring along accessories like extra wheels and bakugan cards (ya know, the essentials) so I made him a bag to go along with his outfit. The bag is made from his father's BDUs. You can read more about him HERE.